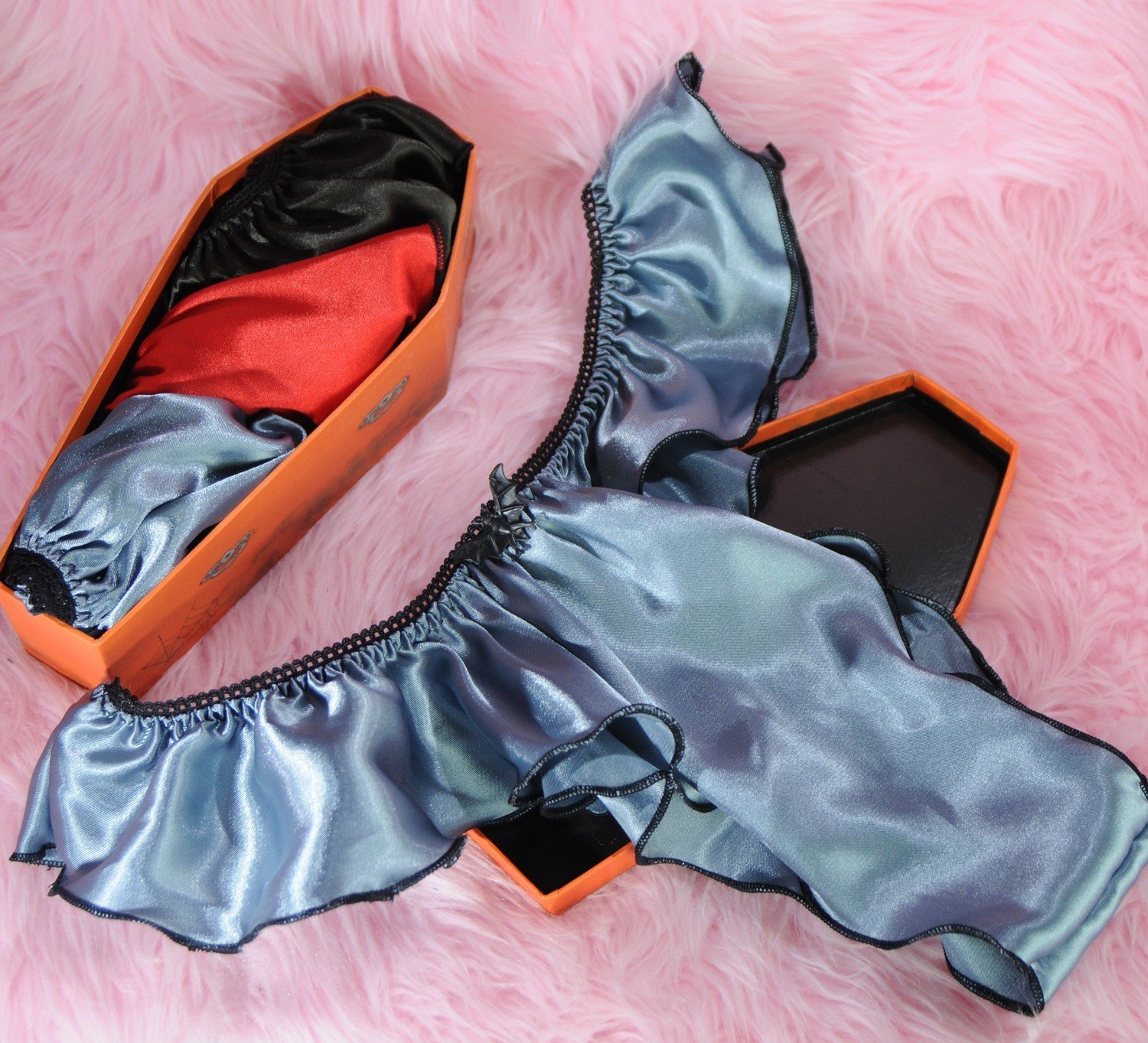 Anias Poison Halloween Gift set 3 pairs of Satin shiny panties in gift box!
SKU 00196
Product Details
Stunning satin panties made just for her with cheeky almost thong back with flattering flutters are the waist. SOOO cute!
Halloween Edition with a little bats or skull embellishments! Get them in all the colors, Orange, Black Red and Gray Ghost!
Box comes with 3 panties!** Great for the Halloween lover in your life!
Please note that box styles and colors will vary. Coffins not guaranteed.

please check measurements
S/M 24-38"

L/XL 26-44"
XXL 30-48
Save this product for later