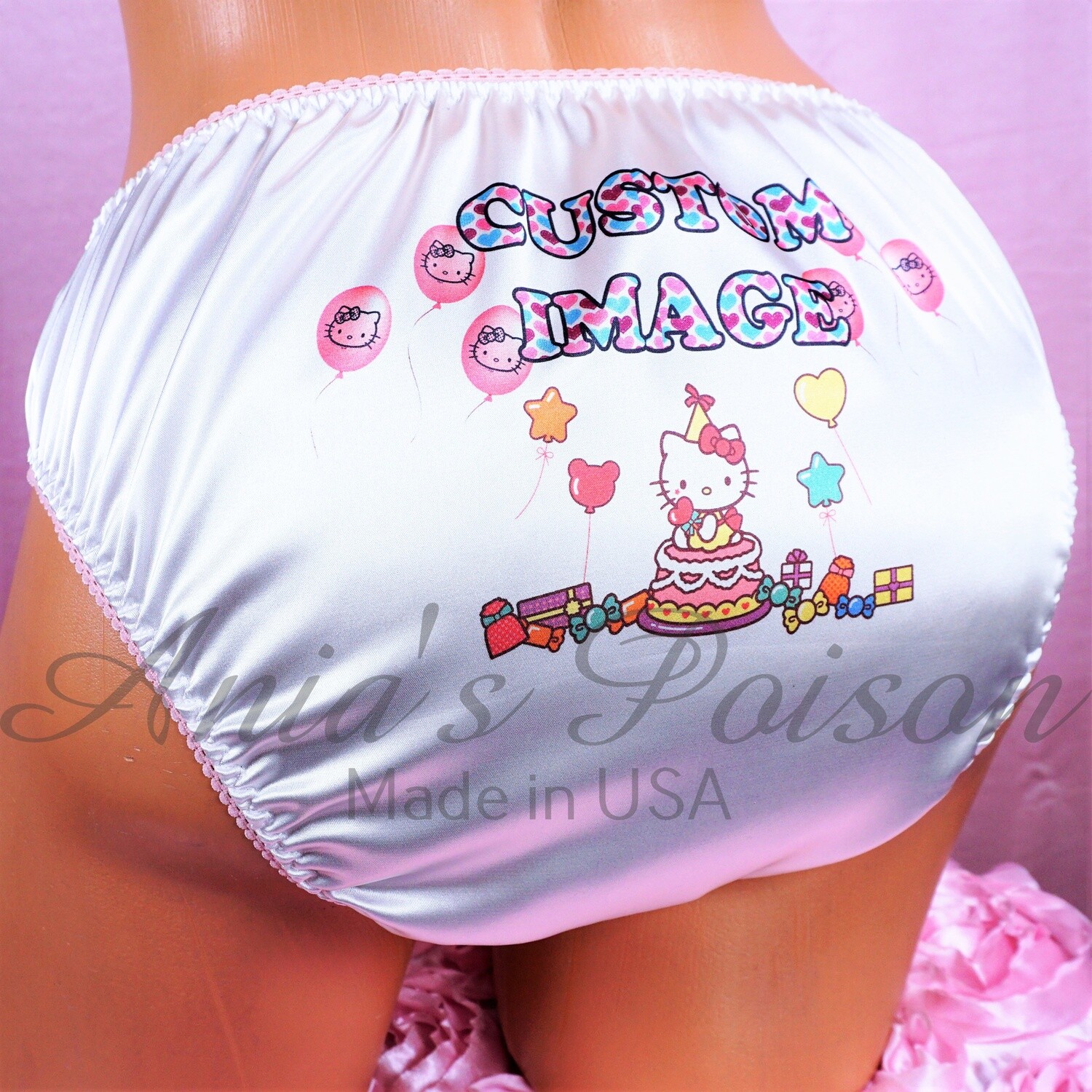 CUSTOM MADE FULL BIKINI PANTIES - ANY PICTURE OR TEXT ON WHITE SATIN FULL BIKINI
02218
Product Details
We are offering ANY PICTURE on your white full bikini panties. Please read the full description and discuss image BEFORE sending!
1) You must tell us what to print in attached message to seller. YOU MUST PROVIDE A GOOD RESOLUTION IMAGE. Please do NOT ask me to find one online for you.
2) The IMAGE can ONLY be on white... Can it be on blue satin? NO! can it be on purple satin NO! can it be on rainbow sparkle pony print?? NO!!!! This is sublimation, and can only be done properly on white.
3) You can send a photo for the FRONT and the BACK only. That's 2 images only. If you do not specify front or back its going on the back automatically as this is preferred.
4) You can Choose your ELASTIC trim color from the drop down. No we can not do a color that is not there.
Sizes are as follows:

S will range from 24-36"
M/L will range from 26-42"
XL/XXL will range from 30-48"

About Us:
Ania's Poison is a small lingerie company making all of our items right here in the USA. While many Chinese sellers are attempting to copy our styles now, even STEALING our photos to look like us they can not match our quality. Each item is Hand cut, Assembled, Processed and Finished by our small team of ladies in Roanoke Va! If you are looking for quality men's panties, look no further!
Save this product for later