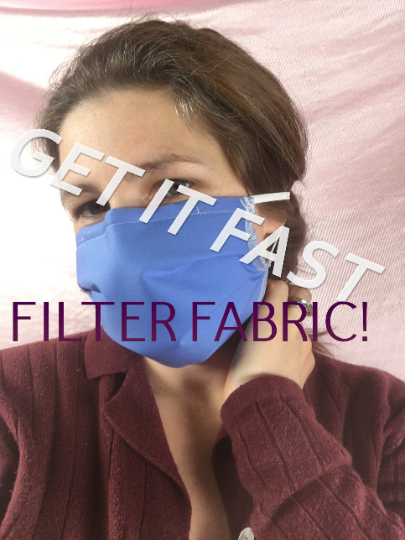 Face Mask with Built In Filter 3 Layer waterproof Virus PROTECTION made with nose wire, in USA, washable and reusable - Halyards pleated mask
00632
Product Details
TRIPLE layer Built in filter pleated face masks. Nose wire conforms to your face comfortably.
2 layers of cotton hugging a built in filter made from Haylad H600 polypropylene. A Study was done on this hospital material by the university of Florida found that it blocks 99.9% particulates and dust. its water proof and excellent at filtering. It can be sterilized with hot steam
It can be laundered, which is what i do with mine but do not dry it.
According to the study regular laundry will break down the material slowly. But in the case of home use, and not a hospital setting it will still be superior to the use of any regular mask (even those that show a little plastic filter on the sides, as studies show they help with breath-ability not with filtration)
This mask is great for grocery shopping, its well fitted to the face and the Halyards material is also water proof! This is not for wearing around all day, it will get hard to breathe eventually.
Choose your style of mask or purchase just a filter for your own masks 4.5x7"
Machine Washable, HANG OR FLAT DRY
Save this product for later