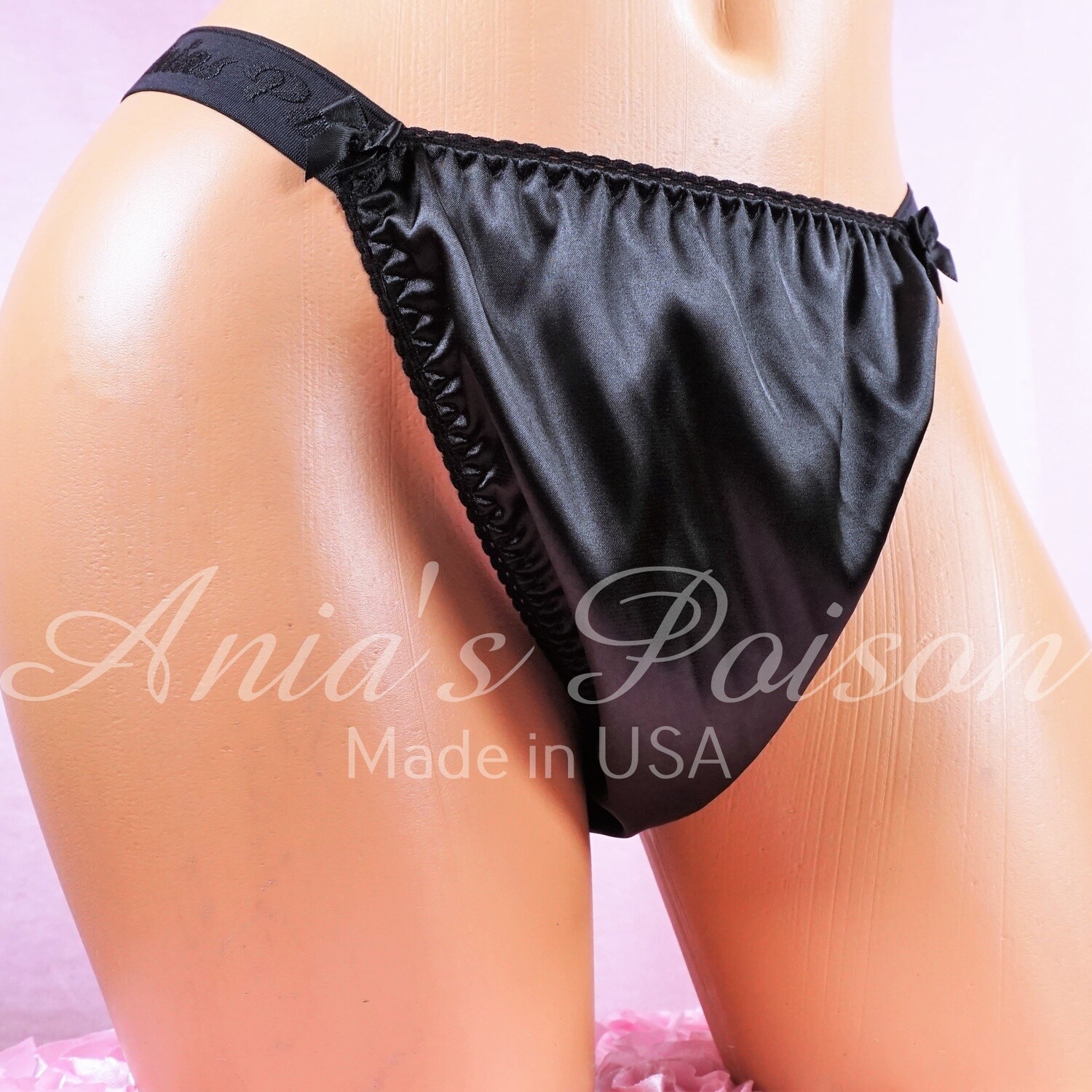 NEW SATIN CUT Brazilian Butt Cheeky Full Sides Cheeky Back bikini Panties S/M or L/XL
02245
Product Details
NEW Cut that we are tentatively adding to the collection.
Wide elastic side, Full front lining and Brazilian back cut! CHECK THE MEASUREMENTS! This is a different cut, different elastic

2 sizes for now S/M and L/XL
S/M 24- 38" MAX
L/XL 28-42" MAX
About Us:
Ania's Poison is a small lingerie company making all of our items right here in the USA. While many Chinese sellers are attempting to copy our styles now, even STEALING our photos to look like us they can not match our quality. Each item is Hand cut, Assembled, Processed and Finished by our small team of ladies in Roanoke Va! If you are looking for quality men's panties, look no further!
Save this product for later