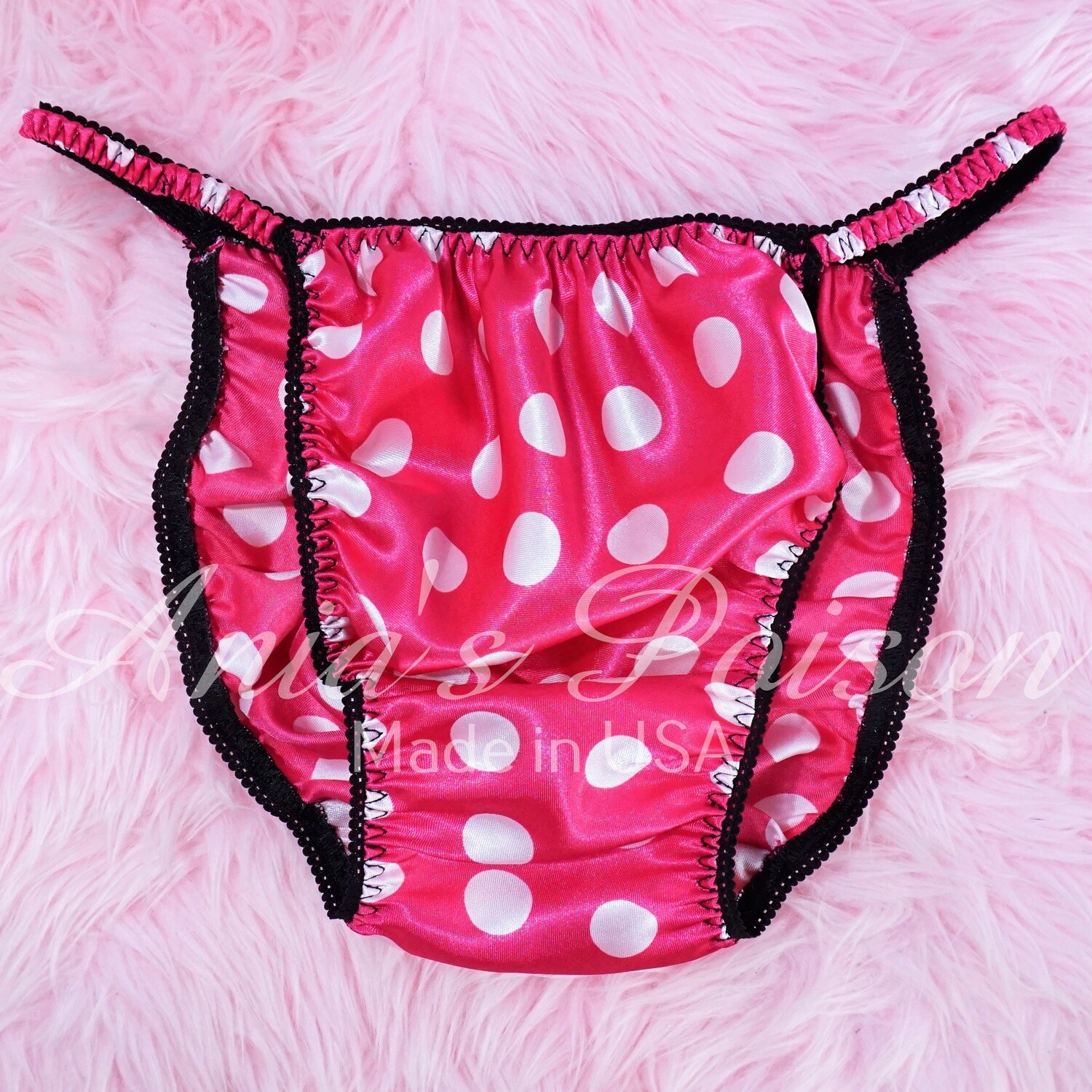 SISSY SATIN PANTIES! Ania's Poison HOT Pink w Black Dots polka Dot - shiny 100% polyester string bikini - mens underwear
02278
Product Details
For your consideration are a very unique slippery smooth pair of bikini mens panties.
These are hipster style, designed for men not women (unless you like the front puffy) For the ideal fit your waist/hips should be somewhere in the middle of the range not at the beginning or the end
Sizes are as follows:

S will range from 22-32"
M will range from 24-36"
L will range from 26-40"
XL will range from 28-44"
XXL will range from 30-48"

Alterations: Pleased do NOT message that you want this item, but in a different cut etc. Please feel free to request larger or small bows (colors depend on the stock), extra seam reinforcement or a scrunched back at no additional charge.
Save this product for later