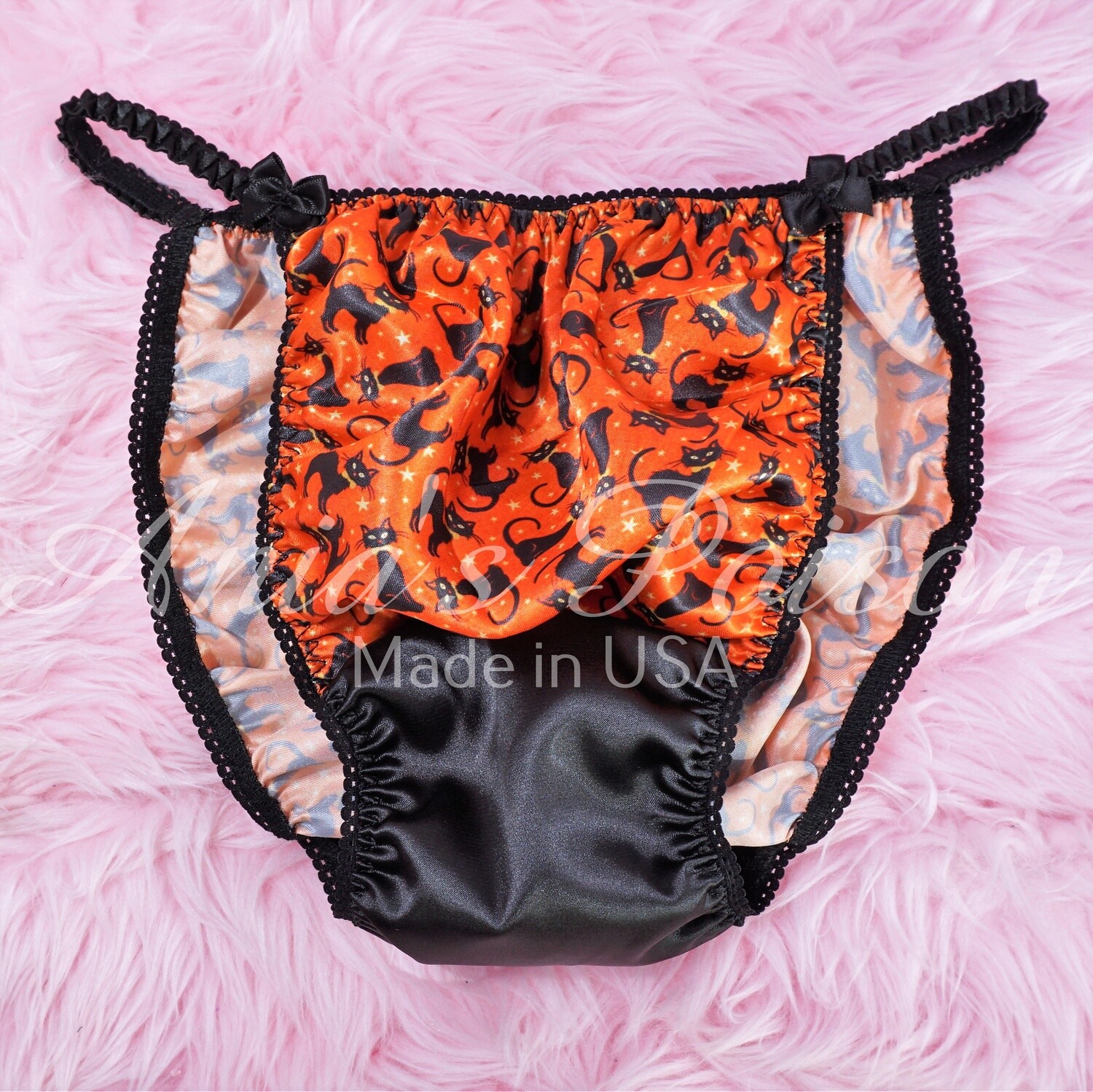 Halloween Ania's Poison sissy MENS Black Cat Orange SATIN wet look Mens holiday panties sz S-XXL
02377
Product Details
GET READY FOR HALLOWEEN!
Beautiful Satin print panties with black cats and stars! Perfect for Halloween!

The crotch is SATIN lined, and the front offers a decent sized pouch for MEN. Made in fantastic silky soft satin material.
Sizes are as follows:

S will range from 22-32"
M will range from 24-36"
L will range from 26-40"
XL will range from 28-44"
XXL will range from 30-46"

**Please note: when you are ordering an item made from a repeating pattern design, the pattern on the item you receive may not look exactly the same as the modeled photo.
Save this product for later